For those of you who through the best E-reader was the kindle I´m here to tell you different.
PROS:
-Very useful home screen that shows you new books and best sellers as well as what you are reading at the moment
-Various options when passing pages, you can do it with the touch screen and with the long buttons on the sides of the device
-Easy access to book format change, you can change the letter size as well as the letter format of the book without getting out of the book.
-It reads PDF better than the kindle, the nook reads PDF, Epub, JPG, GIF, PNG and BMP. When reading PDF files with the nook the only problem is that the images wont show on the format but the book becomes very readable.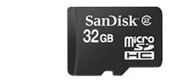 -SD card slot, the NOOK doesnt include the sd card however you can add one and expand the 2gb memory of the device.
-Cheaper option, at the time of this publication the nook is $99
-You can see the cover art of the books, in past kindle devices that wasn´t possible.
-Includes a Dictionary which you can use on a word with just highlighting it, a wifi conection is not needed.
-Wifi conection that allows you to buy books on your device.
-Cheaper E-books on Barns and Noble.
CONS:
-The PDF doesn´t include cover art so on your library you will only see a ¨no image¨ icon
-Black and white screen so you dont have color in your device.
-The Nook doesn´t come with a charger
-Cant delete books on the device if you want to delete a book you have to do it from your computer.
Myths of the nook:
-Bad touch screen: the touch scheen of the nook is very responsive and precise. In my opinion better than the kindle touch.
-Less books in EPUB format: some people say that amazon has more book options but that is not true, authors are now creating both kindle and epub formats for their books so that doesnt happen any more.
Only for today the NOOK is at 50% discount so go buy it! for more info click here